You say you've got two tickets to paradise, Eddie? We can do better than that. Trailblazer Tavern, San Francisco's Hawaiian hideaway, is an unforgettable culinary experience delivering oceans of flavor inspired by Hawai'i and the Pacific Rim.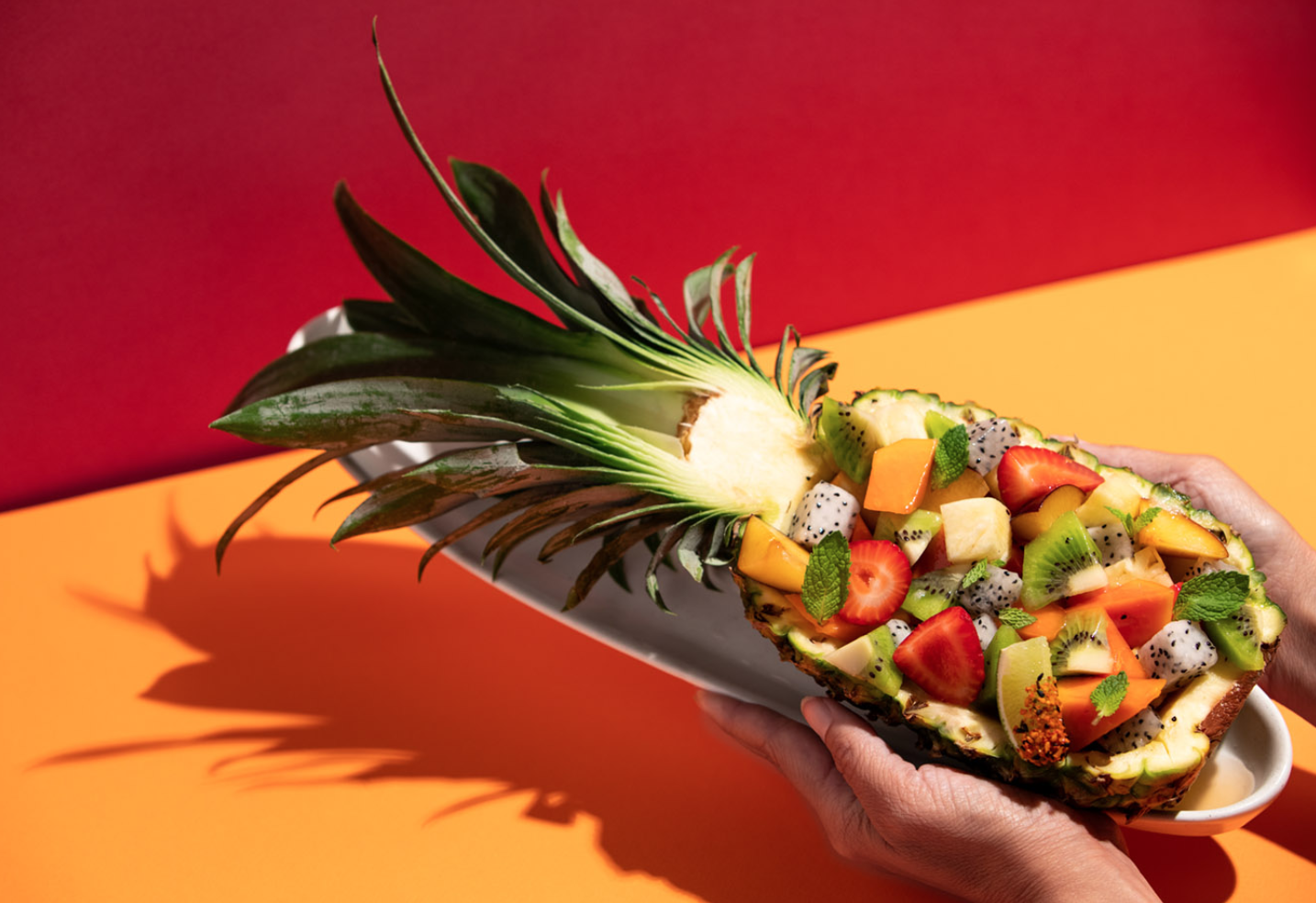 Nestled in San Francisco's burgeoning East Cut district, Chef Michael Mina and James Beard-nominated Hawaiian Chefs Michelle Karr-Ueoka and Wade Ueoka—of Honolulu's MW Restaurant—have crafted a tribute to their shared love of the islands.
Located within the Salesforce East building, Trailblazer Tavern offers high-energy dining that blends the Aloha spirit with the magic of its signature chefs across a series of dishes infused with the bountiful flavors of the Pacific Ocean.
With an array of Hawaiian and Pacific Islands-inspired dishes, fruit-forward cocktails, and award-winning desserts, this is more than just a restaurant, it's an escape to paradise. Critics have raved. SF Eater crowns Trailblazer as "SF's biggest and splashiest Hawaiian Restaurant to date." Forbes proclaims that Trailblazer is "pushing the boundaries of what ingredients belong in a cocktail." And SF Weekly gushes, "the best Michael Mina restaurant in years."
What about a private event for you and your Eddie Money-loving buddies? Trailblazer Tavern can accommodate your party large and small and can host special events for either lunch or dinner and is available to reserve in its entirety. Their Event Manager will assist in seamlessly planning your special event. Trailblazer Tavern's intimate and exquisite private dining room is the ideal venue for small business lunches or dinners and for festive events. The private dining room can accommodate up to 24 guests for a seated dinner and 30 for a standing reception.
So for your next private event in San Francisco, get 30 tickets to paradise, at Trailblazer Tavern.