Iowa's craft brew scene is booming, with excellent breweries popping up across the state, and many established players continuing to brew up creative new styles as well as old favorites.
Here we celebrate some of the best breweries and taprooms that double up as private event venues. The great thing about holding your event in a brewery, of course, is you'll never run out of beer!
Here are three of the best breweries and taprooms that offer excellent event facilities and events teams ready to help you plan out the details and run the event on the day.
Iowa City's Big Grove Taproom is your one-stop-shop for award-winning craft brews and excellent pub food, as well as serving as a unique venue for private events.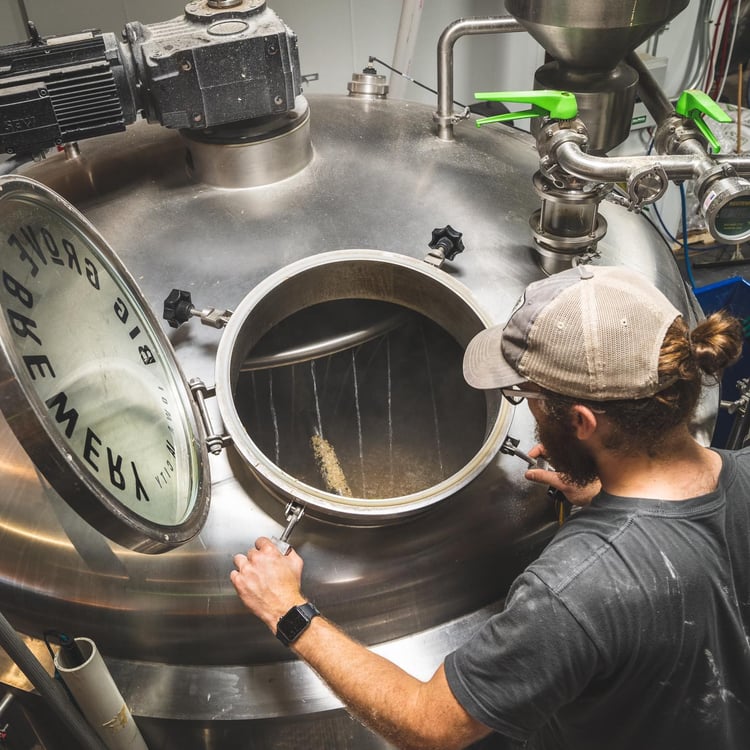 There are dozens of beers to choose from on tap in the main bar and in the game room as well as a selection of cans to go. Favorites include German wheat beers, numerous American craft ales, and a few sour and fruity options to boot.
You'll no doubt be peckish after all those tasty brews. Happily, Big Grove has you covered with a menu of comfort food classics like biscuits and gravy, spicy filled tortillas, and a choice of burgers, plus more exotic options including pork laab from Thailand, and Vietnamese banh mi sandwiches.
With a new Big Grove brewery opening up in Des Moines in 2022, exciting times are ahead for this proudly Iowan brewing company.
This former cosmetics and soap factory has been transformed into one of the hippest spots in Des Moines, offering three unique event spaces for your private party or special occasion dinner. These guys and gals like to stick to tradition and honor the hard-working folk that made Iowa what it is today.
The American-made, steam-powered brewhouse is one-of-a-kind. Using a traditional brewing and lagering process, the team of expert brewers produces a wide range of irresistible craft beers and ales, from creamy stouts to punchy sours, to hoppy pale ales, American IPAs to German-stye lagers. And this brewery has attitude. The beers each come with their own backstory and quirky illustrations.
With three unique event spaces to choose from and delicious food available on-site, it's worth thinking of Exile Brewing Company for a unique private party or event venue.
Although it embraces modernity in its creative approach to hospitality, Iowa Taproom also respects the rich history of the state. The taproom is brimming with historical artifacts, reclaimed materials, and trinkets celebrating a bygone era.
The taproom showcases the best of Iowan beer, from the urban centers to the rural heartlands. All styles of beers, ciders, and kombuchas are represented from nearly 50 breweries across the state.
The menu is full of creative takes on all-American favorites like the Maytag burger, and peanut butter burger with honey-peppercorn bacon, as well as a range of salads, and the iconic Iowa chop with creamy mushroom sauce.
The space is ideal for private events, with two private rooms available for your next private dinner, birthday, or wedding reception. The larger Marquette Room is a spacious reception space prime to be decorated to your taste. While the Joliet room is a cozy cellar space with exposed brick walls and its own bar–ideal for intimate parties or live entertainment events.