As the holiday season approaches, it seems as though our work, social, health, and family lives decide to scatter in opposite directions. Maybe you're in charge of the enormous family Thanksgiving this year, or maybe it will just be Thanksgiving for two? In any case, taking a break from the massive responsibility of organizing, cooking, and cleaning up after a Thanksgiving dinner could be a valuable solution for how hectic things can get in life. In this article, we are going to cover some of the best restaurants in Boston that can help with all of the troubles that come along with creating the perfect Thanksgiving day (including the leftovers!).
If you're in the South Boston area, drop by the Capo Restaurant on Broadway Street. Known for its hand-made and gourmet Italian food, swap that out for a special Thanksgiving prix-fixe menu that is available as late as 10 pm. If you have dinner taken care of but need a delicious dessert to top everything off, Capo has you covered with traditionally crafted pies (that come with a pint of gelato!) and artisan custom cakes that will have your guests craving more.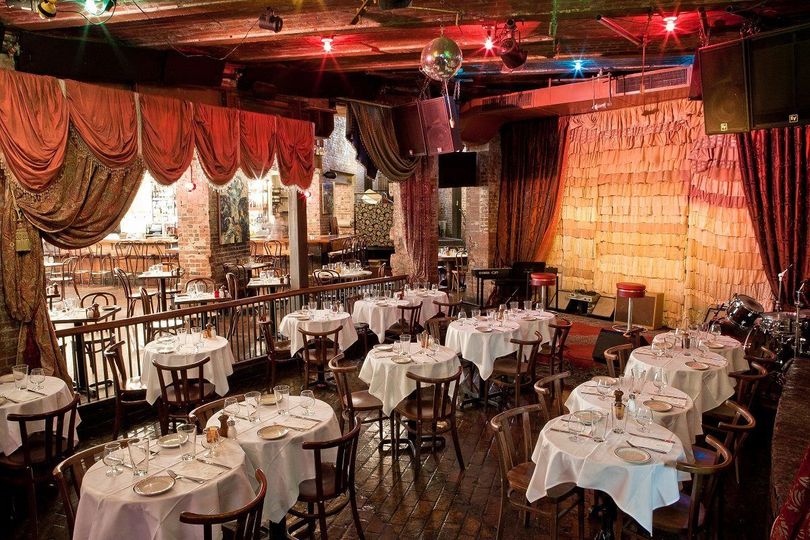 What's all the buzz you're hearing over at the Beehive? It's probably the sound of jazz! Travel and Leisure describes this venue as a "Bohemian-chic cabaret that is known for hosting amazing live music every night of the week." Enjoy some soothing tunes as you gorge on a delicious Thanksgiving meal, with non-traditional options including a rack of lamb and roast salmon. If you enjoy your get-togethers in "an eclectic, funky, yet elegant art space," this is the perfect venue to have your Thanksgiving celebration!
Hop on the Green Line to Kenmore Square where you can find the Eastern Standard! The restaurant has been in business for almost 15 years now, and you know you're in for a treat any time you visit. Whether it's a pit stop for a drink before a Red Sox game in the summer, an early breakfast, a boozy brunch, a romantic dinner, or mixing up plans and having The Eastern Standard host Thanksgiving this year, you're guaranteed a warm welcome followed by an intricate drink or a delicious meal whenever you decide to stop by. If you've passed the Citgo sign, you've gone too far!
If you're looking for an Italian twist for your Thanksgiving this year, stop by Scampo (which translated from Italian means "escape"). Voted the best Italian restaurant in Boston, you will have an evening with Executive Chef Lydia Shire, who's been cooking professionally for 50 years. Featuring a 3-course prix-fixe menu with a Mediterranean twist on a classic holiday dinner, you're guaranteed to have a memorable evening. Treat yourself and escape to Scampo.
Does your Thanksgiving Dinner need to be beefed up a little? Grill 23 & Bar can help you with that. Grill 23 has a stellar team, having won Boston Magazine's "Best Steakhouse" award for multiple years now. The kitchen can help spice up your holiday dinner with a prix-fixe menu or a-la-carte menu featuring Wagyu beef, a raw bar selection, Misty Knoll Farms turkey and a pumpkin mousse tart to top off a delightful meal. If you're someone with an acute taste for cigars, you're in luck! A selection of L.J. Peretti Cigars are available after dinner, each one containing a distinct flavor, along with their own unique story. It's simply another way that Grill 23 & Bar stands out from the rest.