You remember those two-sided vinyl records of your youth, right? (If you don't, ask your parents.) Sometimes the best stuff wasn't always on the A-side, and you might just find something pretty neat on the 'nother side. The same is true in life. Let's mix in some B-side. In particular, San Francisco's B-Side--a delightfully-hip culinary experience at SFJAZZ.
Introduced in 2017, B-Side is a lounge that aims to serve delicious food and drinks for the neighborhood and SFJAZZ's patrons. B-Side is brought to you by Salt Partners Group, a food and beverage focused hospitality group based in San Francisco and responsible for Atelier Crenn and Petit Crenn with Dominique Crenn, Humphry Slocombe Ice Cream, Horsefeather, LocoL, Bacon Bacon, Halcyon, and Stella Public House.
Says SFGate.com, B-Side is an "homage to the late-night jazz hangouts of yesteryear where music was lively, warm walnut and plush leather couches had wear and tear, food menus were small and cocktails were uncomplicated."
From their indulgent fried chicken sandwich to their crispy Brussels sprouts, B-Side ensures that every dish and cocktail is a thoughtful arrangement of simple ingredients. They have created a menu featuring made-from-scratch dishes like braised pork shoulder, kale Parmesan sandwich, charred chive blossoms with grilled squid, and crave-worthy strawberry fried pie. Fitting for the venue, B-Side's food is served in a modified family-style manner with beautifully designed platters arranged in designated areas throughout the space so that your guests can enjoy an assortment of bites.
Consider flipping things over for your next special event, whether a corporate dinner, informal cocktail reception, or special celebration. B-Side's professional events team will work closely with you on every detail. The 1,400 square-foot restaurant is complete with floor-to-ceiling windows providing ample natural light, warm walnut mid-century furniture, and plush leather couches. Plus an in-house sound system offering state-of-the-art acoustics thanks, to the custom, 9Wood suspended wood ceiling.
B-Side offers two private events options: A Semi-Private Lounge Rental, accommodating up to 15 guests seated or 30 standing in the couch pod lounge area adjacent to the bar. Then there's the Full Restaurant Buyout, accommodating up to 52 guests seated in a mixed style seating, or 65 guests standing.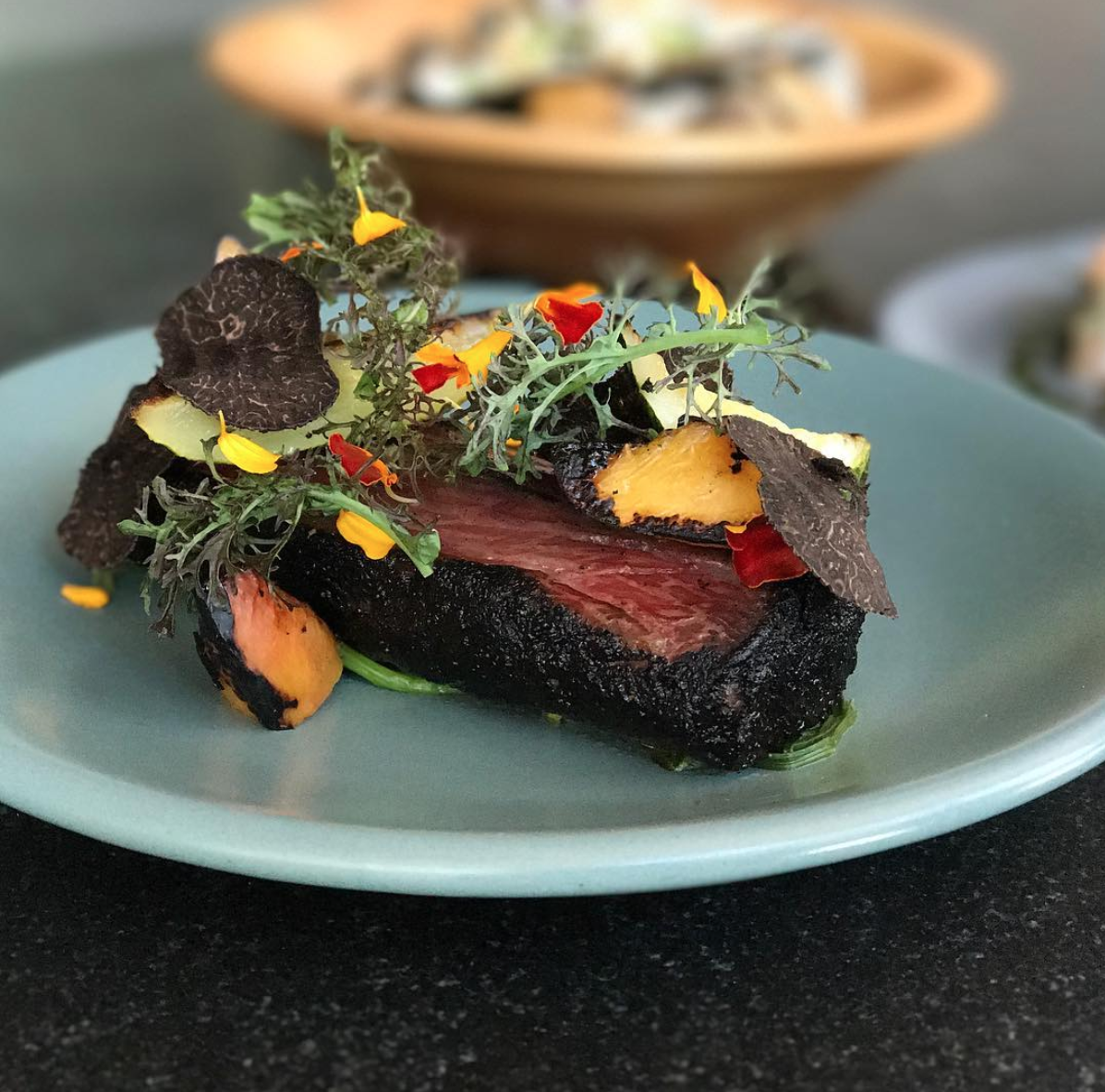 So take a cue from your younger years (or your parents' younger years, ask them), and flip that bad boy over on occasion to check out the other side: B-Side for your next private event in San Francisco.