And now for something completely different. Where can you enjoy a delicious meal, then literally buy the plates lying under your meal, or perhaps take a class teaching you how to make your own plates? Palette in San Francisco.
At Palette Cafe + Lounge, Chef Peter J. Hemsley offers a seasonal menu with artfully-plated dishes prepared in the wood oven and rotisserie. Enjoy the celebratory atmosphere of Palette during happy hour with their extensive selection of wine and champagne, occasional aperitif, or collection of craft beers.
Art on your plate, yes, but also art on the walls (or even on the floor). Because the Palette Gallery provides artists the opportunity to create and showcase their work through the exploration of food and art. Palette's exhibitions highlight the themes and concepts related to the infinitely complex and ever-evolving food culture.
And for a new twist on the notion of "to-go," Palette Shop displays for sale all the plateware, flatware and glassware specially hand made for Palette Restaurant. They also offer home decor items, jewelry, beauty products, all made by local artisans. Palette Workshops encourage the education and practice of beautiful and historical techniques that celebrate the art of craft, in partnership with local artisans to offer classes in ceramics, textiles, soap-making and more.
And as you might imagine, yes, Palette provides an ideal venue for private events, art shows and curated dinners, offering guests a bespoke dining experience. Amenities include bar packages, a flexible floor plan, full bar, great views, lounge, and private space options. For example, the Gallery accommodates 40-100 guests.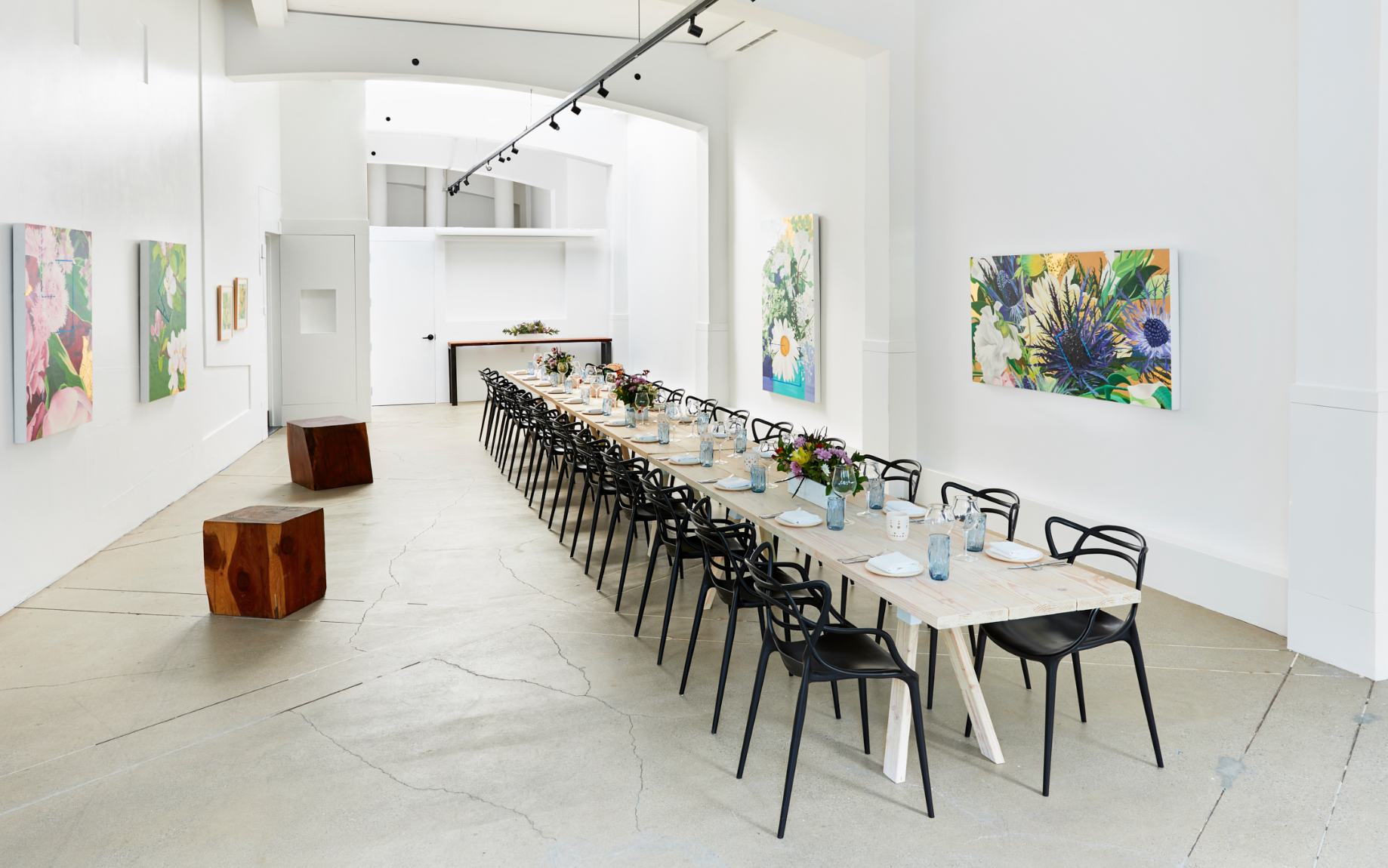 The main dining room accommodates 112 to 228 guests.
Another semi-private room offers stadium seating for 22-24 guests.
And the bar has room for 14-24 guests.
So for your next private event, try something different, at Palette: A restaurant and gallery that playfully explores the relationship between food, art and community. And whether you decide to make your own soap is totally up to you.