In the current conditions, we all need a bit of cheering up. The good news for Milwaukeeans is that, although Mo's Irish Pub's downtown location has been forced to close all operations, Mo's Wauwatosa is still able to offer curbside pick-up for hungry diners.
Normally, Mo's prides itself on being at the center of the good times. Founded in 2003, the group's Irish pubs pay tribute to the Emerald Isle in every aspect – genuine Irish hospitality, live music, and a huge collection of local and imported beers – including plenty of Guinness of course.
Irish fare, free-flowing drinks, and live sport on big-screen TVs make for a lively atmosphere every day of the week. That's all on hold for now, but we can still get excited about enjoying hearty Irish fare at home.
On the menu are the usual favorites. Appetizers include the Cheeseburger Shalayee, a crispy wrap stuffed with ground beef and American cheese, served with Mo's signature Guinness BBQ sauce. Mo's range of burgers is also available, alongside a selection of salads, soups, and sandwiches.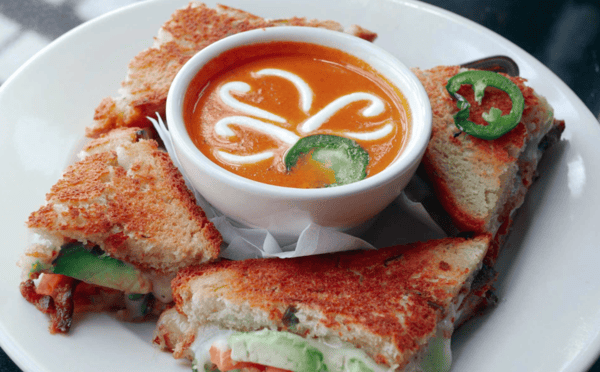 Then there's the main event, traditional comfort food to cheer you up if you're stuck indoors. Choose from fish and chips, Mo's shepherd's pie, or 'Mac 'n Chicken', a mix of macaroni and a four-cheese sauce, with sliced grilled chicken and veggies.
If the kids are off school and getting restless, there's good news. Mo's is offering a menu for wee-uns under 12. The kids can choose from pasta, chicken tenders, grilled cheese, hamburger or quesadilla, all of which come with milk, juice, or soda.
Once things can back to normal, there's no doubt where the party will be at. The guy at Mo's were bitterly disappointed to miss out on a full St. Patrick's Day celebration, so rest assured, they'll be throwing one heck of a party when things get back to normal.
If you need to re-arrange an event, or if you've got something coming up, keep Mo's in mind for your parties and special events. Once normal service resumes, the team will be happy to cater to all your needs. From sport-watching parties to whole restaurant takeovers, cocktail parties, to buffet menus, Mo's is the ideal venue for events full of fun, laughter and plenty of Guinness!