How about a high-end sports bar, Chicago? Theory. Their goal is to make Theory your home away from home. It's a cozy, upscale sports lounge with an emphasis on comfort, good food, and great service.
Theory has a life of its own that matches the pulse of the River North neighborhood. Whether it's grabbing a bite to eat during your lunch break or a gathering with your friends for weekend brunch, they offer the perfect environment for all occasions. They pride themselves on superior food, service and comfort, all while providing a great view from every seat in the house.
Chicago's best upscale sports lounge, Theory is River North's #1 Sports Bar, with over 35 TVs and multiple views from all seating options. Private rooms are available for game-watching, which includes a 133-inch screen and total customized set up for each guest.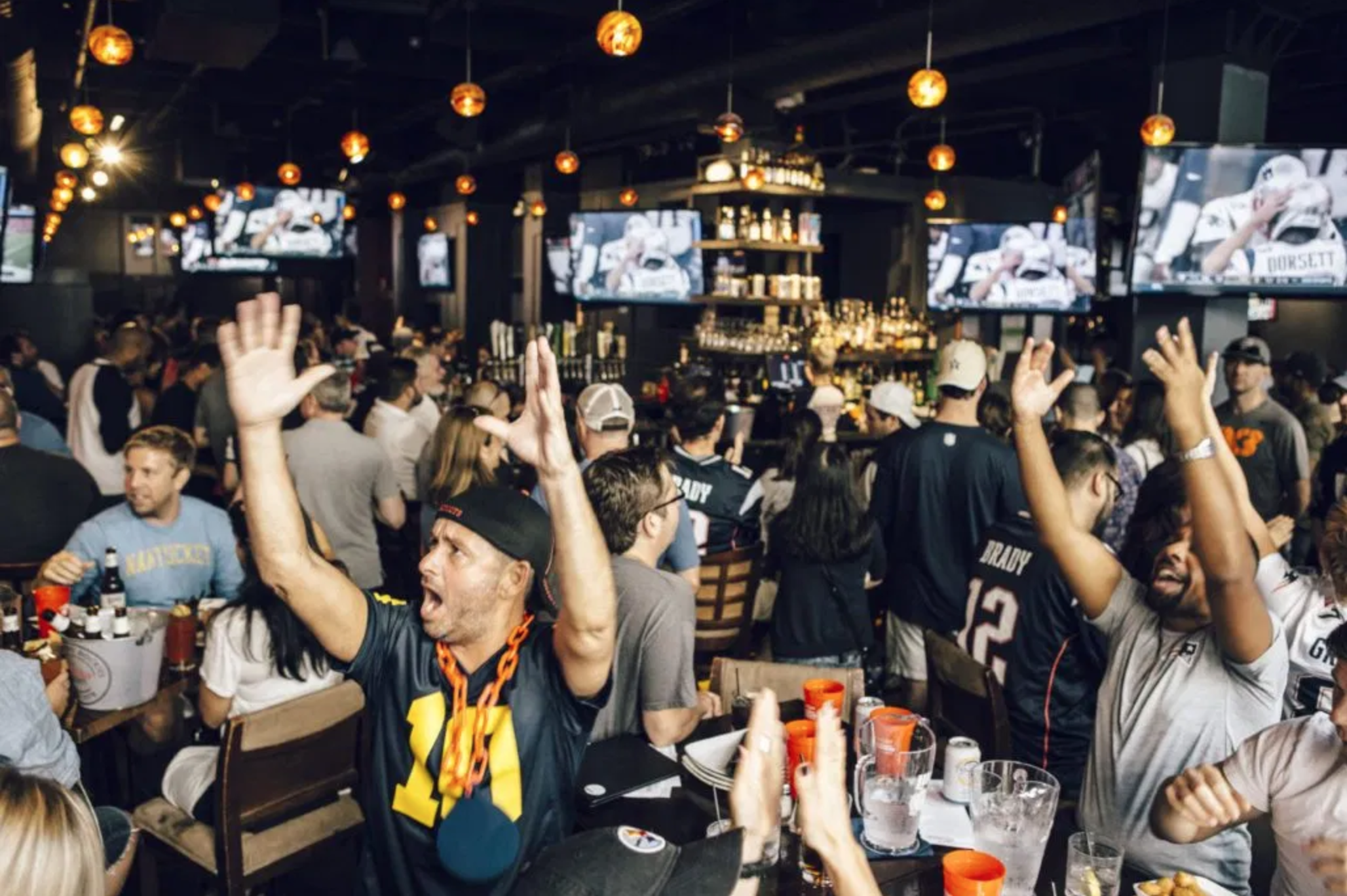 At Theory's lounge, they offer a comfortable and relaxed atmosphere that is enjoyable for everyone. They have the best DJs, they play the best music, and they have the perfect Chicago nightlife scene. The fog machines are the real deal, as well.
Theory is also known for serving award-winning cuisine from brunch to dinner. Check out the avocado omelette.
As for private events, Theory can accommodate groups from 2 to 200, and they have a private room available for dining and corporate events, with a menu featuring American cuisine with southern and Mexican touches.
So if you're ready to step up your game for the next, um, Big Game--Theory Chicago will hit the spot.